Buy a Beaker!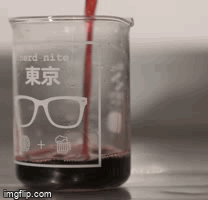 Nerd Nite Tokyo Beaker
Our beakers are laboratory-grade borosilicate glassware imprinted with the Nerd Nite Tokyo logo. Great for hot or cold drinks, with a capacity of 300 ml, the perfect size for a beer! These are one-of-a-kind beakers, literally: we have only produced 100 pieces and they are exclusive to Nerd Nite Tokyo.
We currently offer shipping to Japan and North America. Contact us via twitter ( @nntokyo ) to arrange shipping elsewhere.
(International shipping times may be delayed to to COVID-19 pandemic.)
Paypal
In case you prefer to use Paypal, click below.